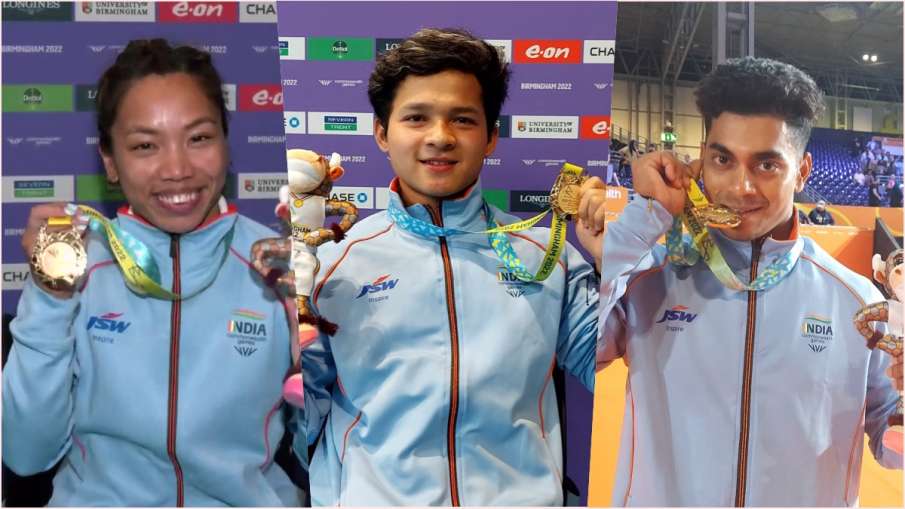 Highlights
India won six medals
Weightlifters won all medals
Mirabai Chanu, Jeremy Lalrinnunga and Achinta Sheuly won gold
CWG 2022 India Medals Tally: In the ongoing Commonwealth Games in Birmingham, the number of medals in India's bag is continuously increasing. The third day was also very good for India. Along with two golds on Sunday, we also got big wins in many games. Both medals came in weightlifting. The first medal of the day was won by 19-year-old Jeremy Lalrinnunga in the form of gold, while late night Achinta Sheuli also finished the day by winning the yellow medal. Before these two, Mirabai Chanu also won the gold medal in weightlifting.
All six medals came in weightlifting
India now has a total of six medals including three gold. Interestingly, all these medals have come in weightlifting. Among them Mirabai Chanu, Jeremy Lalrinnunga and Achinta Sheuli won gold, Bindiyarani Devi and Sanket Sargar won silver and Gururaja Pujari won bronze.
India moves to sixth place in medal tally
With the increase in India's gold count, there has also been a big change in the medal tally. India has now moved up to the sixth position with six medals including three golds. While many big and medal winning events are yet to happen in India. Talking about the top three in the medal tally, Australia is at the first place with 22 gold medals, while hosts England with 11 and New Zealand with 10 gold remain in second and third place respectively.
Australia remains on top
Australia's medal tally has now crossed 50 to 52. It has 22 Gold, 13 Silver and 17 Bronze in total. While England has 34 medals (Gold-11, Silver-16, Bronze-7). At the same time, New Zealand, who is at number three, now has 19 medals (Gold-10, Silver-5, Bronze-4).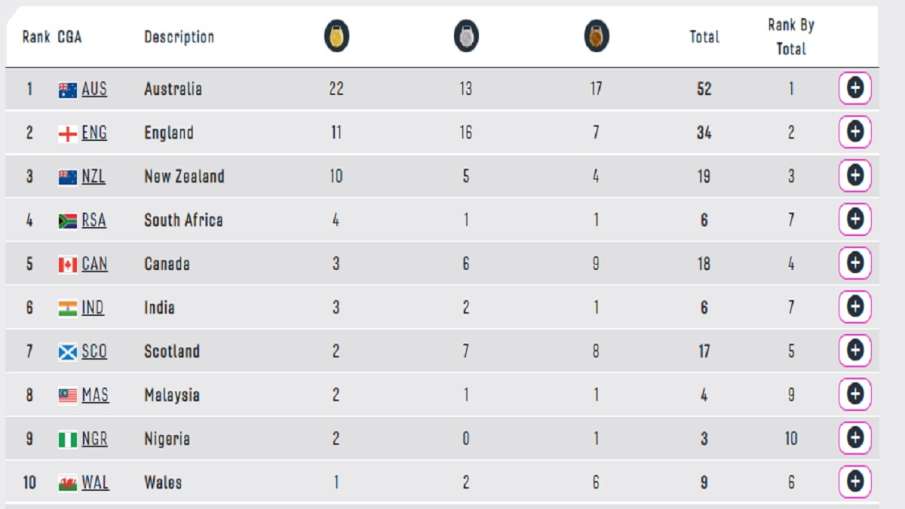 India Medals tally
India has the most medals in weightlifting
India has now reached the top in one case. After winning two gold medals on Sunday, India has reached the first place in terms of winning the most gold and medals in weightlifting. While Malaysia has slipped to second place with three medals including two gold. Here Nigeria's team also has two golds in its account and it is at number three.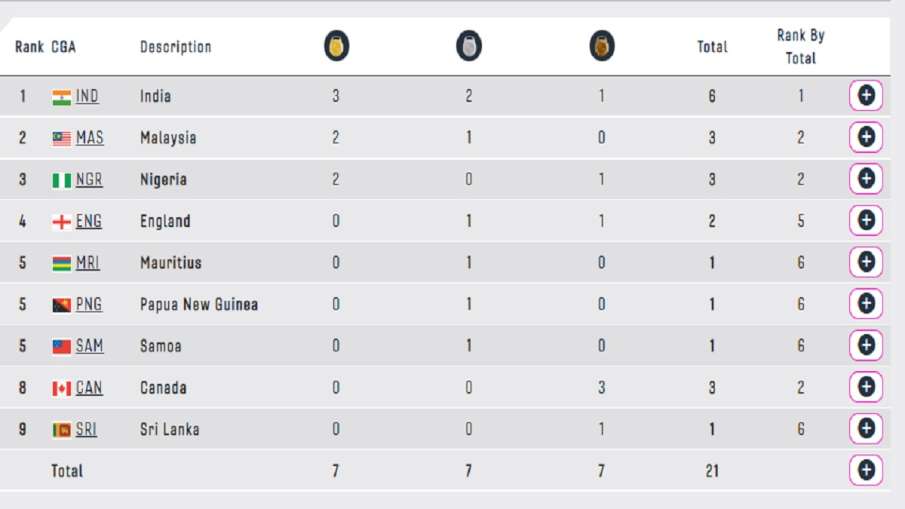 Weightlifting medals tally